SF Performing Arts Physical Therapy On Golden Gate Ave. between Van Ness Ave. and Polk St.
Parking is challenging in the city. If you can't find an open spot right away, there is parking available at the Performing Arts Garage (360 Grove St, San Francisco, CA 94102.)
For your PT session, please wear stretchy pants you can pull up to upper thigh (or shorts) and a tank/camisole top and bring any relevant shoes. We are located on the first floor, and the entryway is to the right. Our waiting area is outdoor only, so please plan to arrive right on time to your appointment slot or be prepared to wait at our outdoor seating. I'm looking forward to seeing you!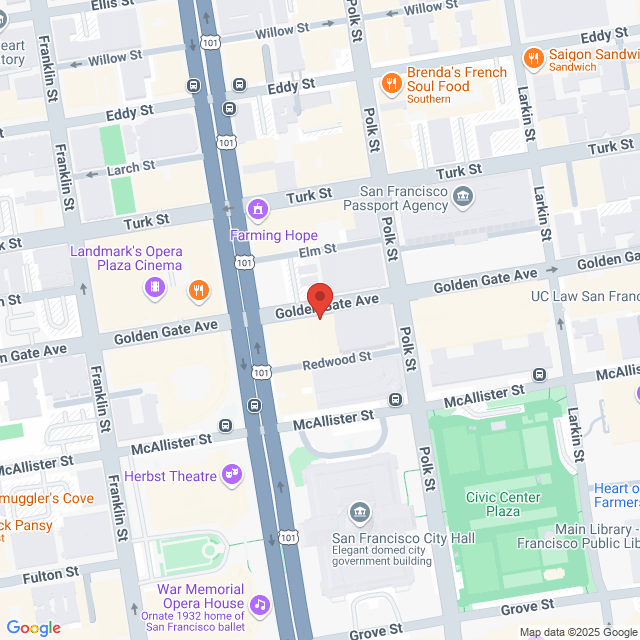 SF Performing Arts PT
545 Golden Gate Avenue, San Francisco, CA, 94102